The owner of a restaurant in Greenville, South Carolina posted a sign on the front door about her hiring practices after a customer complained about an employee with special needs.

Amanda Cartagine says more than half of the kitchen staff at Pizza Inn have special needs and she goes above and beyond to make them feel apart of the team, regardless of their limitations.
"If you have the patience to let them take their time and learn at their pace, when the light bulb comes on, they are unstoppable," Cartagine told WYFF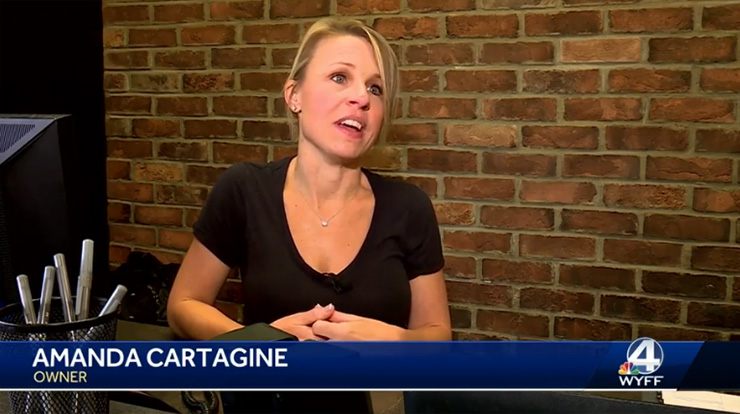 Last weekend, a customer asked one of the staff members with autism do refill a lettuce bowl -- a task he was not trained to do. Afterwards, the customer complained about the service.
"My manager explained to him the situation privately, 'That's not his job. We've trained him to do this and there are special circumstances,' and the customer was still not happy," Cartagine said.
The customer suggested she put a sign on the door to make customers aware.

"These are like my kids, and it made me angry. I wanted to do something that was not rude, but got my point across," she said.
So Cartagine put a sign up that reads, "We are proud to be an equal opportunity employer and hire all of God's children."
Angie Mosley, whose son has Down syndrome, started working at Pizza Inn this summer. She hopes the sign encourages people to be more open-minded.
"He loved the first paycheck," Mosley told the news station. "He loved the fact that he has money in the bank and he can actually go buy his favorite video game."