A mystery donor has given $130,000 to a four-year-old boy with cancer to help him get treatment in the US that could save his life.
The parents of leukemia patient Zac Oliver reached their £500,000 treatment target last night after a mystery donor read Zac's story online and made a £100,000 donation.
Zac was diagnosed with an extremely rare form of leukemia in May. He is the only person with the condition in the UK and just one of six in the world. The treatment has recently been licensed for use in the UK, but strict medical criteria means Zac is not eligible.

Zac's family can now afford to fly him to the Children's Hospital of Philadelphia for its 17-week CAR T-cell therapy which will give Zac a 60-80 percent chance of survival, as opposed to less than 25 percent if he continues with chemotherapy in the UK.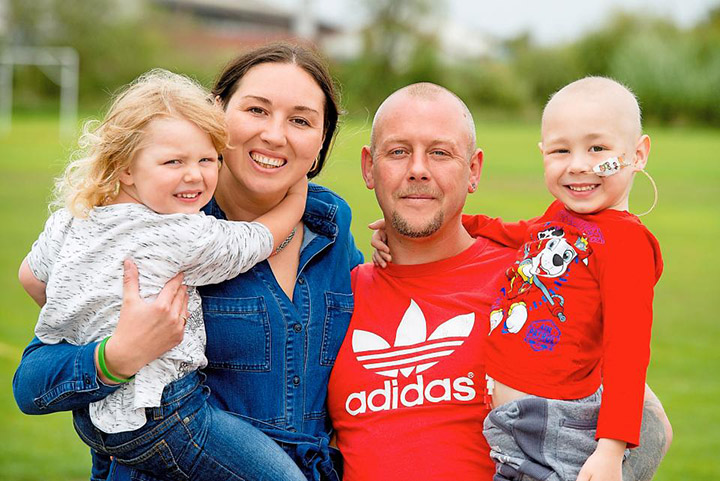 Hannah said she received a phone call out of the blue telling her "not to worry" and to "pack her bags", reassuring her it was not a hoax. Hours later, the money appeared in their bank account.
"It takes a very special type of person to do that", she told the Daily Mail. "They have given us a massive gift – the gift of life for Zac, hopefully. But so did everybody else who helped us."
"Words just aren't enough for us to express how much we appreciate everyone's help, the support the donor is offering, and the publicity given by the Daily Mail."
The family aims to fly to America next month after Zac finishes one more week of chemotherapy.
"It's really exciting to know the end is in sight," Hannah said.
"It means there's a chance Zac could be cured for Christmas."