An assisted living center in Massachusetts has a new resident who's already making a huge impact!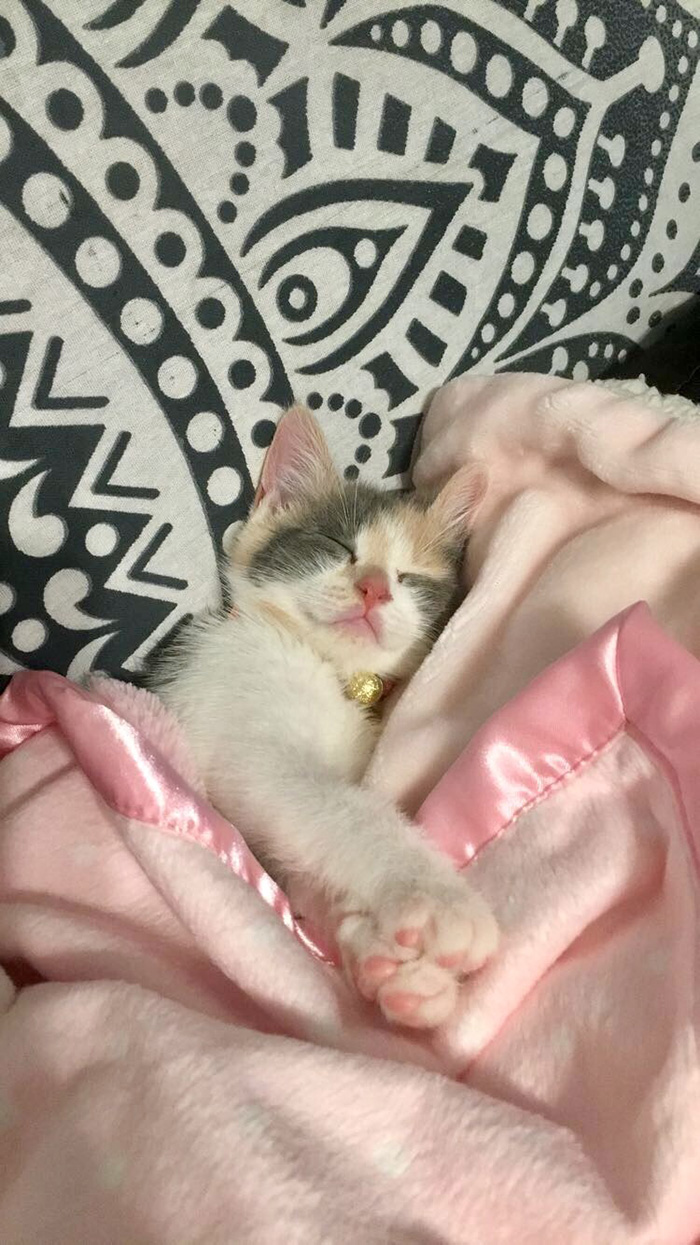 The East Village Place in East Longmeadow adopted a tiny therapy kitten named Luna to help spread love and joy to the residents.
The 8-week old dilute calico cat has stolen the hearts of residents, staff, and family visitors since she made her debut last week.
The residents love to cradle Luna in blankets like an infant while they admire her and sing to her.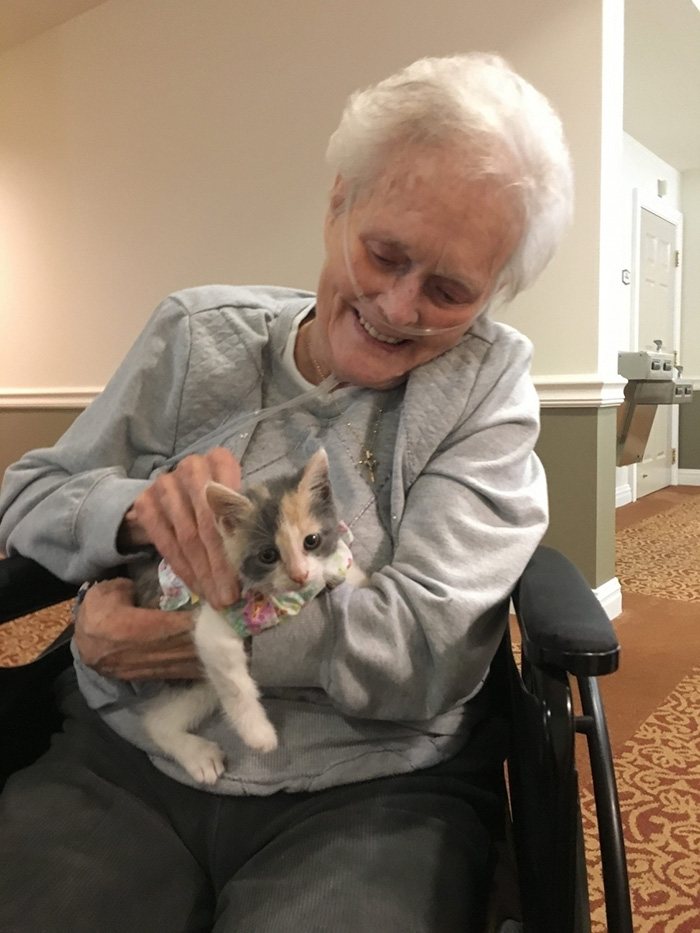 Luna has also won over the hearts of many who claim they aren't "cat people".
These photos say it all...